Naturaliste Balustrades are leading the way in the South West in custom fabrication, balustrades, handrails, gates, privacy screens, louvres, stainless steel kitchens, benches and canopies/range hoods, pool fencing, stair stringers and more.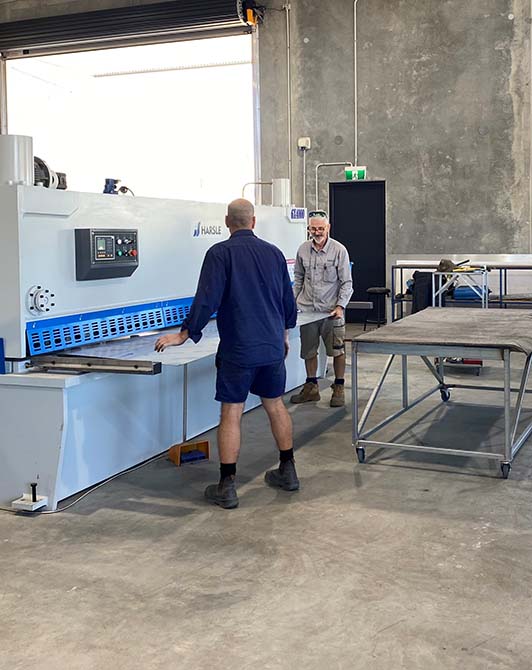 Design
Glass baustrades is the latest and most prestigious form of baustrading on the market today. It allows you to have the superb look of clear & clean cut lines whilst also allowing to maximize your outlook.
Combined with the latest in framing technology and clamping systems the quality produced is second to none. Our revolutionary innovative designs set the benchmark for quality and style.
Choose one of our popular standard glass designs or we can also look at custom options.
We also design and manufacture a wide variety of balustrades for both your indoor and outdoor requirements.Our dedicated design team are capable of achieving extraordinary results. If you require a point of difference and are looking for the touch of class then Naturaliste Balustrades can meet your individual requirements.
3D CAD Design
Designed with our own in-house Solid Works package. We can custom design balustrades, awnings, stairways, fences and other projects and display the final product construction before they are built and installed.
Powder Coating
All of our products are treated to the highest of standards. Choose your own powder coating colour to create a durable hardwearing stylish finish.
Hot dip galvanizing for extreme weather conditions.
Glass Coatings
Vitro-glaze protection for your glass fencing. This helps reduce cleaning of your glass fencing and balustrades. Vitro Glaze is a permanent coating that prevents the adhesion and build-up of contaminants on to the glass surface. It also provides water, oil & dirt repellent properties and can help protect your glass from chemical erosion & lime scale build up.
The 'Nano technology' non-stick invisible coating will last up to 10 years & help cut cleaning time by 90% (please note you will still need to clean the glass)
Obligation free quotes
Contact us for a 'no obligation' free quote or a 'site unseen' estimate by phone or email.
Fabrication
If you are a handyman and would like to self-install, we can supply you with all the fencing and balustrade products you will require for installation.
Consultation
We can supply on site consultation advice on the latest styles of fencing available on the market.
Compliance and advice with Australian Fencing Standards.

Our Committment
Safety & Quality
At Naturaliste Balustrades we take our responsibilities in the areas of health and safety very seriously. The safety of our staff & clients is at the forefront of everything we do.

Our management systems are reviewed & updated depending on the project the team are carrying out and we also have weekly meetings to discuss any safety concerns and keep up to date with the Work Health & Safety Act.

The same applies to our install material used on gates, pool fencing, balustrades, stair stringers and more. Naturaliste Balustrades ensures the products are only of the highest quality and installed safely
Reliable Builder
Pride in workmanship and service
Best Product
Quality products & components