Frequently Asked Questions
Here are some of the questions we are most asked at Naturaliste Balustrades Dunsborough. If your question about our services or products is not answered here. Please Contact us
DO YOU WORK WITH SCHOOLS, BUSINESSES OR BODY CORPORATES FOR UNIT REFURBISHMENT?
Yes. We have worked in schools, retirement villages and are working with lots of unit and townhouse body corporates. Safety is very important to Naturaliste Balustrades as we are often working with clients and businesses to update their existing balustrades to a more modern glass look. Take a look at our project gallery for some recent examples.
DO I NEED TO DO ANYTHING TO THE LOCKS AND HINGES?
HOW SHOULD I CLEAN THE STAINLESS STEEL SPIGOTS?
WHAT'S THE BEST WAY TO CLEAN THE GLASS?
DO YOU USE CONTRACTORS FOR YOUR INSTALLATIONS?
CAN YOU HELP ME WITH THE NEW GLASS POOL FENCE LEGISLATION?
WHAT AREAS DO NATURALISTE BALUSTRADES SERVICE?
HOW LONG DOES INSTALLATION TAKE?
ONCE YOU HAVE ACCEPTED NATURALISTE BALUSTRADE'S QUOTE, HOW LONG WILL IT TAKE FOR THE INSTALLATION TO BEGIN?
ARE TALLER PANELS AVAILABLE FOR AREAS WHERE LANDSCAPING FEATURES CHANGE THE SLOPE OF THE LAND?
WHAT IS THE MINIMUM HEIGHT OF A GLASS POOL FENCE?
Our glass panels are 1200mm high, so minimum installed height is 1230mm.
CAN I SEND YOU A DRAWING FOR OUR PROJECT?
WILL THE GLASS PANELS SHATTER?
DO YOUR GLASS PANELS COMPLY WITH AUSTRALIAN STANDARDS?
HOW THICK ARE THE GLASS PANELS USED FOR YOUR GLASS FENCING & BALUSTRADES?
WHAT PRODUCTS DO NATURALISTE BALUSTRADES SUPPLY & INSTALL?
WHAT COLOURS ARE AVAILABLE FOR ALUMINIUM POSTS?
WE HAVE STAIRCASE WITH UNIQUE ANGLES. CAN YOU CUT GLASS PANELS TO FIT?
WHAT ARE YOUR SPIGOTS MADE FROM?
WHAT ARE THE SEMI-FRAMELESS POSTS MADE FROM?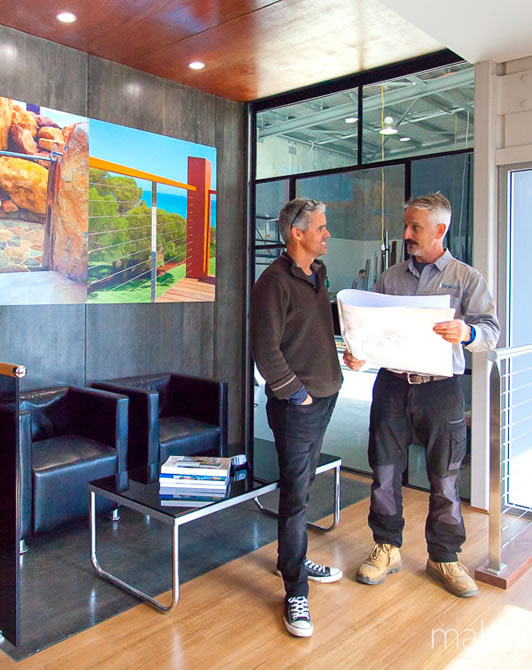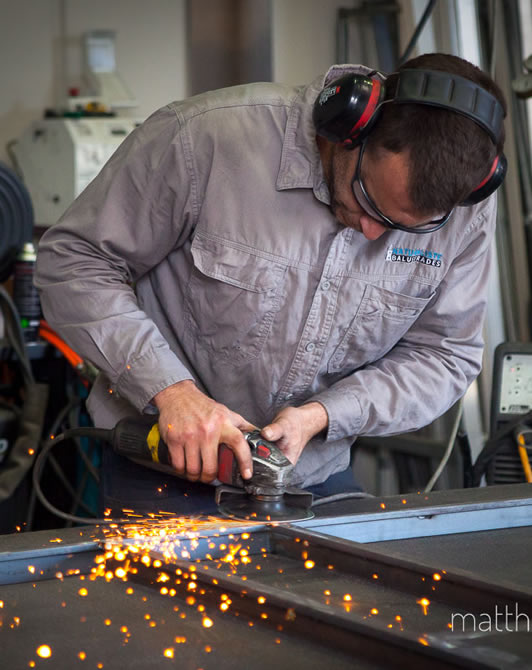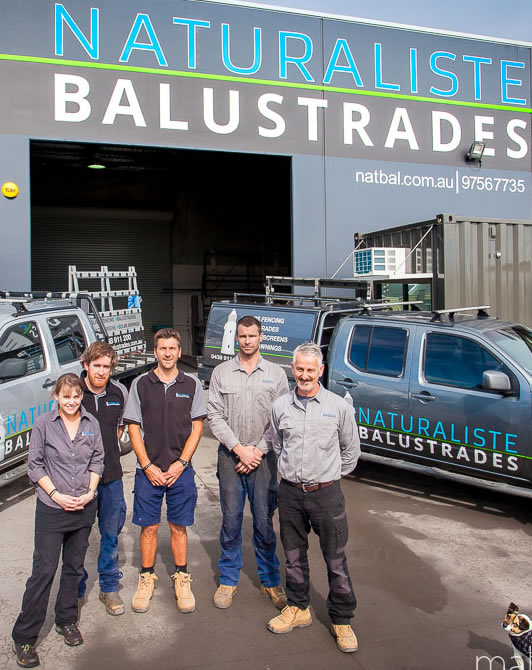 Our Product Range
We manufacture, supply and install staewide both Glass and Metal Balustrades, Pool Fences, Awnings, Louvre Systems, Privacy Screens and more right here in Dunsborough, Western Australia.

Awesome
Interior & Exterior

Designs
We love what we do and take great pleasure and pride from the quality and style of our work. We are dedicated to creating the standards you deserve.